 Digital Microscope Cameras
Our products help improve industrial manufacturing processes
Scanditronic Technology markets top digital microscope cameras that provide a high level of quality control for industrial manufacturers.
All the microscope cameras we supply are from respected brands at the forefront of the digital electronic microscope business and are renowned for durability and reliability. Types of microscope cameras we supply
We offer a full range of desktop and portable microscope cameras, including:
Microscope with camera and monitor.
HD (High-Definition), Full HD, and 4K Ultra HD microscope camera.
HDMI (High-Definition Multimedia Interface) microscope camera.
We also sell quality standalone digital microscopes – including HDMI microscopes and microscopes with screen.
We currently market microscope cameras and digital microscopes from INSPECTIS.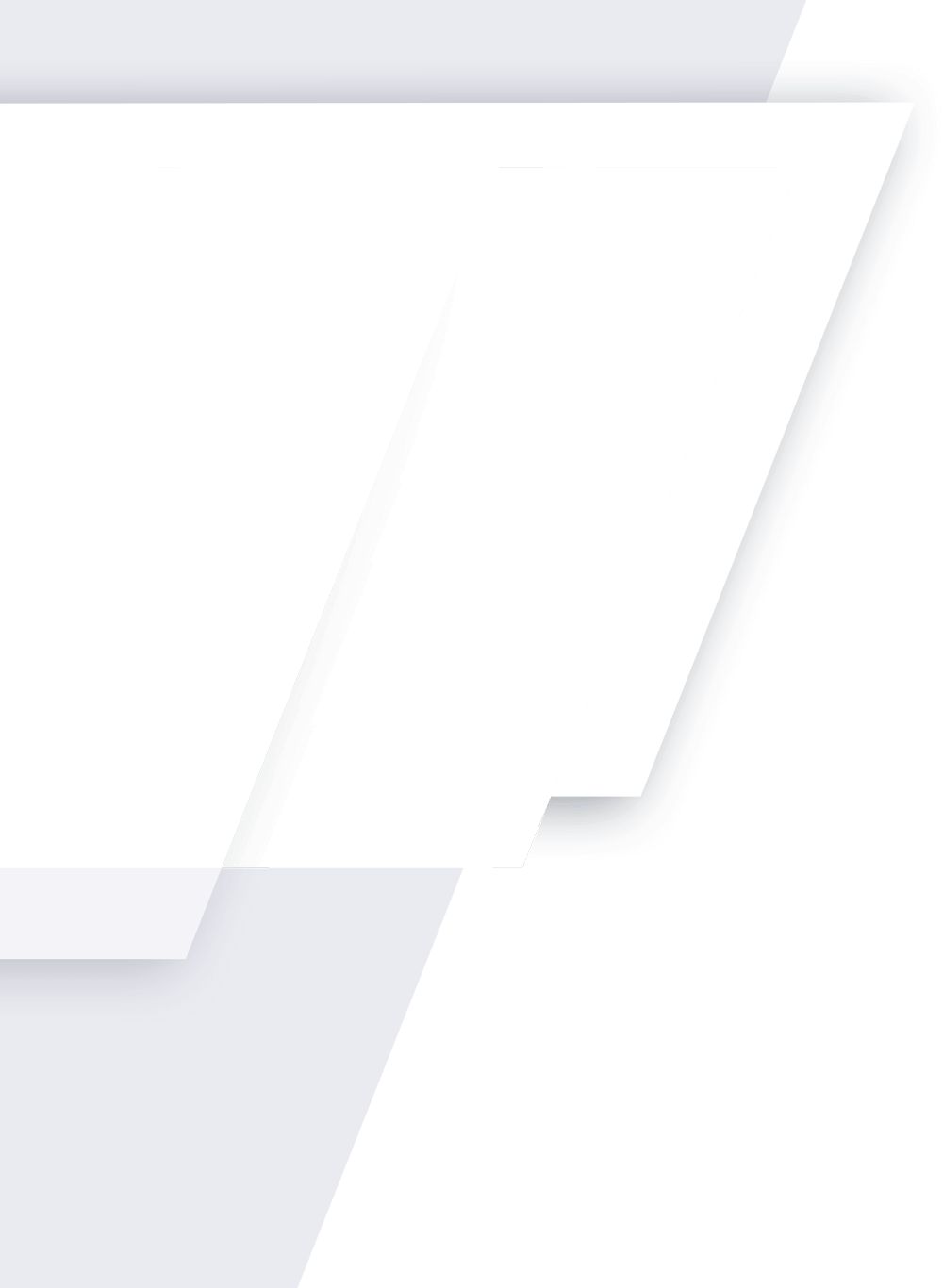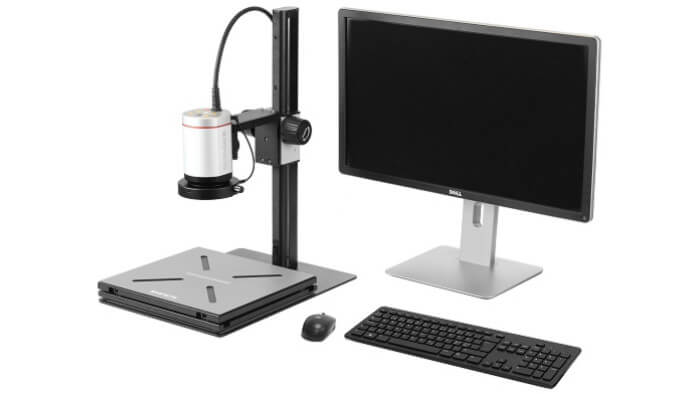 INSPECTIS digital microscopes
Digital microscopes and microscope cameras from INSPECTIS Optical Systems offer the latest 4K Ultra HD imaging technology with highly integrated electronics providing full functionality.
INSPECTIS digital microscope products have a sleek, ergonomic design and are made from extremely durable materials with a strong mechanical construction that guarantees a long lifespan in busy working environments.
INTUITIVE SOFTWARE

A key advantage of INSPECTIS microscope cameras is easy-to-use software for viewing and capturing still images and video, with:
Powerful magnification calibration tools and Auto Focus.
Geometric on-screen measurements.
Objects dimension measurements.
Live image overlays image comparison.
INSPECTIS MICROSCOPE PRODUCT RANGE

INSPECTIS makes a comprehensive range of digital microscope products with 10x, 12x, and 30x zoom capabilities, including:
Advanced Ultra HD (4K) digital inspection system, including long working-distance (500mm).
All-in-one HD inspection system with image capture.
Full high-magnification HD inspection systems with software.
Remote web conferencing HD digital microscopes.
Overlay assisted inspection system (OAI).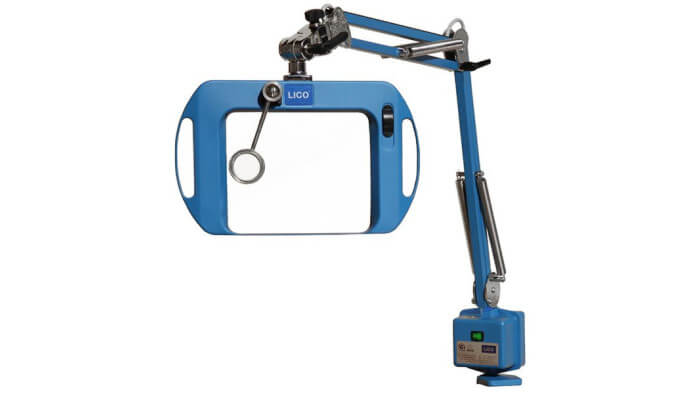 LICO UV (ultraviolet) lighted magnifiers
Scanditronic also markets LICO cutting-edge UV magnifiers, including extra-large illuminated magnifiers and microscopes with display features.
LICO magnifiers provide an ideal swing-arm, shadow-free solution for workstations, and star of the LICO show is the BIG EYE 2 series of ultraviolet lighted magnifiers.
BIG EYE 2 comes with an A5-format optical glass lens and boasts glare- and flicker-free, dimmable illumination.
Why buy digital microscope products from Scanditronic Technology
Our authorised agents for top digital microscope supplies do far more than simply sell you a product.
Our services include:
Consultancy. The Scanditronic team of consultants come from an industrial manufacturing background and realise the importance of digital inspection tools in the production process. Our experience in industrial manufacturing products enables us to offer invaluable advice on choosing the digital microscopes or digital microscope cameras best suited for your specific requirements.
Ongoing support. After we've made sure your new digital microscope products are up and running and fully functional, we'll still be there for you to help with maintenance and servicing. And you'll have the peace of mind of a full warranty from the manufacturers.
Quality products at reasonable prices. We only partner with reputable manufacturers of digital microscopes and microscope cameras. This means you can rely on us to provide you with the best equipment at the most competitive prices.
Benefits of the digital microscopes and microscope cameras we supply

Advantages of digital microscope cameras and digital microscopes supplied by Scanditronic include:
Affordability
Dependability
Convenience and ease of use
We specialise in the supply of quality digital cameras with the zoom capabilities of a digital microscope – advanced inspection tools that play an essential role in modern production processes, particularly for checking printed circuit assemblies (PCBA) after the soldering process.
The digital microscope cameras we sell are designed to speed up the quality control process by producing high-definition images that can be monitored instantly or stored for later analysis.
sales@scanditronic.com.sg
Office hours
Monday – Friday: 9 a.m. – 5:30 p.m.
sales@scanditronic.com.sg
Office hours
Monday – Friday: 9 a.m. – 5:30 p.m.